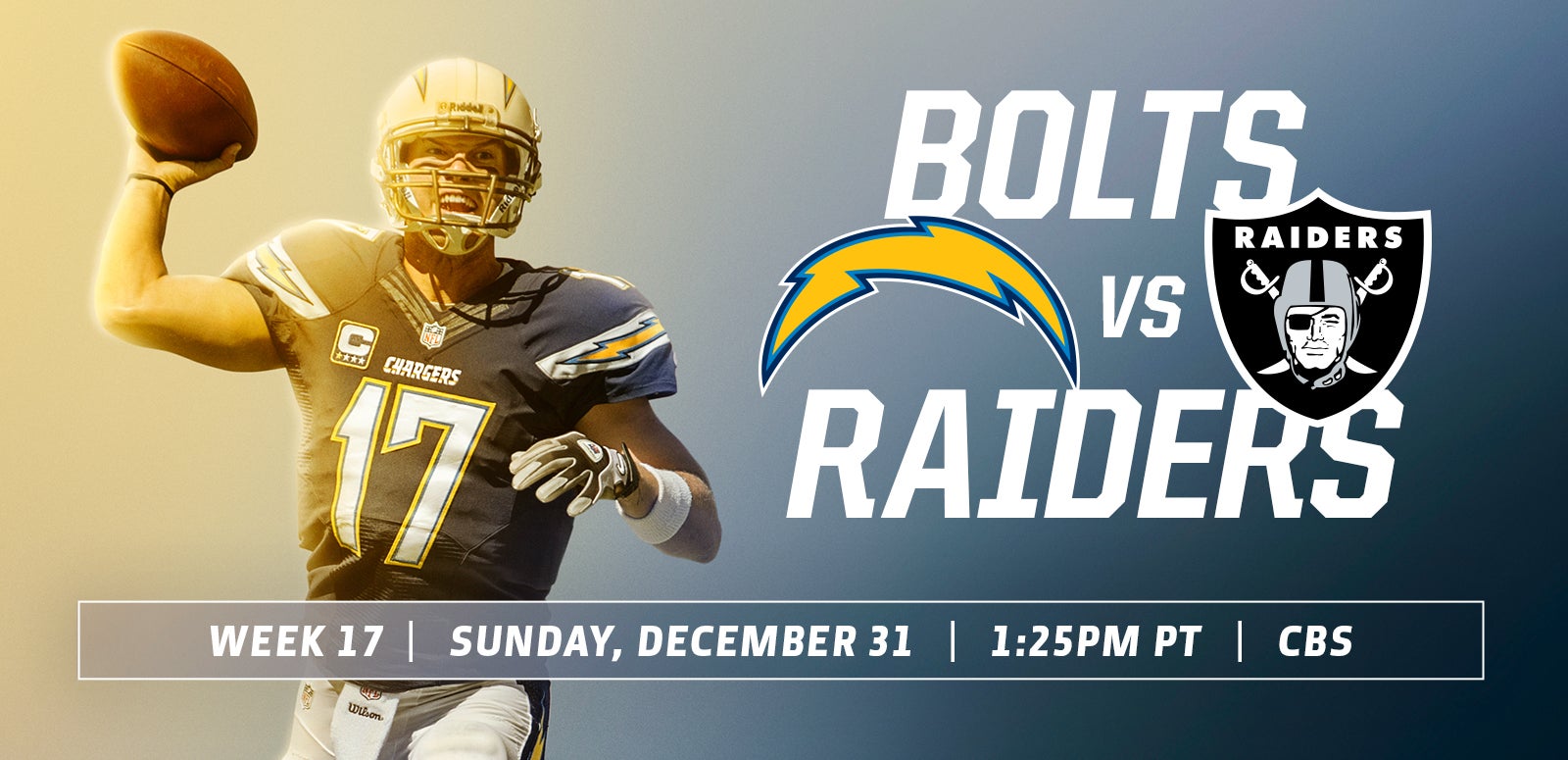 Los Angeles Chargers vs. Oakland Raiders
Los Angeles Chargers vs. Oakland Raiders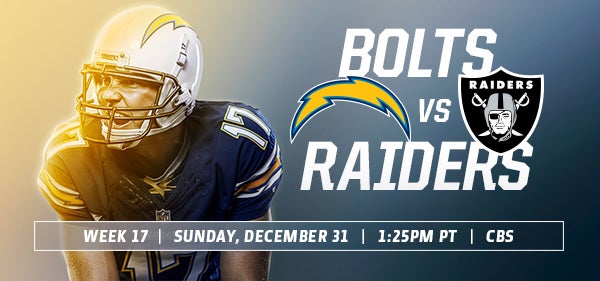 The Chargers close out the 2017 regular season at StubHub Center against the AFC West rival Oakland Raiders on Sunday, Dec. 31 at 1:25 p.m.
While season tickets for StubHub Center have been sold out for months, limited premium seating experiences that ensure you'll be part of the Chargers historic 2017 season are available; please contact us here for details chargers.com/tickets/luxury-suites
For more information on how to join the Chargers Wait List, fans can visit chargers.com/tickets or fightforla.com.
Download the Chargers App and be sure to follow all the Los Angeles Chargers' social media platforms and Chargers.com to stay up-to-date on all things related to the 2017 Chargers.