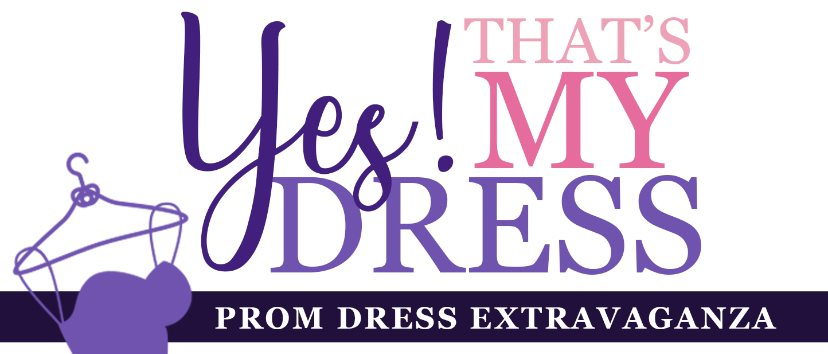 In honor of Women's History Month, Dignity Health Sports Park's ASCSC Community Foundation, LA Galaxy Foundation, Los Angeles Lakers Youth Foundation and Kings Care Foundation will partner with AT&T and Becca's Closet to host a pop-up prom dress giveaway "Yes! That's My Dress" extravaganza at Dignity Health Sports Park in the American Express Stadium Club on Thursday, March 31 at 4 p.m. PT.
The pop-up event will provide underprivileged young ladies the opportunity to secure their own prom dress during a welcoming and empowering experience, where the young ladies will feel beautiful, regardless of their families' socioeconomic status.
The event's goal is to inspire, enlighten, and mentor young ladies to know their value and empower them with confidence and resources to achieve personal success, as well as providing everlasting memories from their prom night and beyond. The first 50 young ladies in attendance will receive a family pack of four tickets to the LA Galaxy's Saturday, April 23 match against Nashville SC at Dignity Health Sports Park.
Volunteers will assist in selecting the perfect gown to fit each young lady's personality, frame and style. When the dress is found, the young ladies will step into a mirrored booth for a photoshoot to claim their dress. With hundreds of gowns donated through TLC/Discovery Channel in partnership with Macy's Prom Dress Collection, Adrianna Papell, BCBGeneration, Speechless, and many more amazing designers, every girl is bound to show up to prom looking fabulous! 102.3 KJLH radio will be on site with their street team and music to entertain those in attendance.
All young ladies will be required to show a high school student ID and sign a photo release waiver at check-in.
ABOUT BECCA'S CLOSET
Just over eighteen years ago, a compassionate South Florida high school freshman, Rebecca Kirtman, followed her dream and lived by the motto, "Little Things Can Make A Big Difference". This energetic, intelligent cheerleader and honors student refused to judge others by what they had or did not have. Realizing just how important prom night was, Rebecca set out to launch a dress drive to provide prom dresses and accessories to high school girls who would not have otherwise been able to be a part of one of the first major experiences of their life. All by herself, Rebecca collected over 250 formal dresses and shared these gowns with hundreds of girls across South Florida that didn't have the financial means, all so they too could make memories at their prom. Just as her dream was taking flight, Becca lost her life in a tragic auto accident on August 20, 2003. To continue her legacy, Jay and Pam Kirtman, her amazing parents, decided that Becca's legacy must live on. Now eighteen years later, "Becca's Closet" has expanded and taken shape with chapters established throughout the country to provide hundreds of gorgeous gowns to deserving girls on their special day. In addition to the dresses, Becca's Closet continues to raise funds to award post-secondary educational scholarships- recognizing the exemplary efforts of young men and women nationwide who demonstrate Becca's spirit of generosity in their own communities. For additional information, please visit https://www.beccascloset.org/