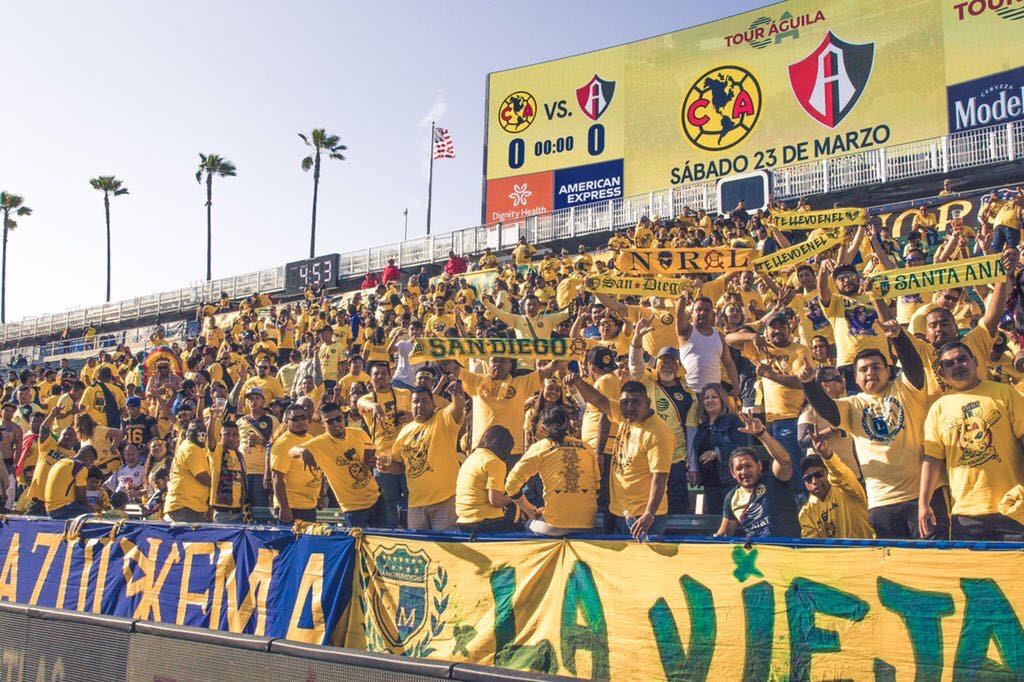 Apr

24

, 2019
Dignity Health Sports Park to host 5th Annual Campeón de Campeones and SuperCopa MX doubleheader on July 14
Liga MX, in conjunction with Univision Deportes, announced today that Campeón de Campeones, the emblematic Mexican championship match between the winners of the two most recent league tournaments, will return to Los Angeles in the fifth annual-marquee event in the United States. SuperCopa MX, which will decide the ultimate Copa MX champion between the last two Mexican Cup winners, will also be played as part of the event.
FOR TICKETS, CLICK HERE
For the fourth consecutive year, the doubleheader will be played at Dignity Health Sports Park, home of Major League Soccer's most successful club, LA Galaxy, in Carson, Calif., on Sunday, July 14 at 3 p.m. PT (SuperCopa MX) and 6 p.m. PT (Campeón de Campeones).
Tickets for the Campeón de Campeones and SuperCopa MX doubleheader will go on sale to the general public on Friday, April 26 at 10 a.m. PT on axs.com, DignityHealthSportsPark.com, at the Dignity Health Sports Park box office and by calling 877.3GALAXY (342.5299).
The 2018 Liga MX Apertura champion Club América will return to Dignity Health Sports Park this July to play in the fifth edition of Campeón de Campeones. Club América will face off against the 2019 Liga MX Clausura winner, which will be decided on Sunday, May 26, to determine the absolute champion of Liga MX for the 2018-19 season.
For the 2019 edition of the SuperCopa MX crown, the 2018 Copa MX Apertura champion Cruz Azul will take on Club Necaxa, the 2018 SuperCopa MX champion crowned at Dignity Health Sports Park on July 15, 2018. The 2018 Super Copa MX champion, Necaxa, will be replacing the 2019 Copa MX Clausura champion Club América, as América will be fighting for the 2019 Campeon de Campeones crown that same day.
The winner of Campeón de Campeones will move on to face MLS Cup champion Atlanta United later this year for the Campeones Cup, the second annual battle between the MLS and Liga MX champions. More details about Campeones Cup will be announced soon.
The Campeón de Campeones and Super Copa MX doubleheader will broadcast live on Univision and Univision Deportes Network (UDN), the No. 1 Spanish-language sports network in the U.S. The complete broadcast schedule on Univision networks will be announced at a later date.
Liga MX and Univision Deportes have partnered with Soccer United Marketing (SUM) and the LA Galaxy for the management of the event. Additional details about the event, including media accreditation for the doubleheader, will be announced at a later date.