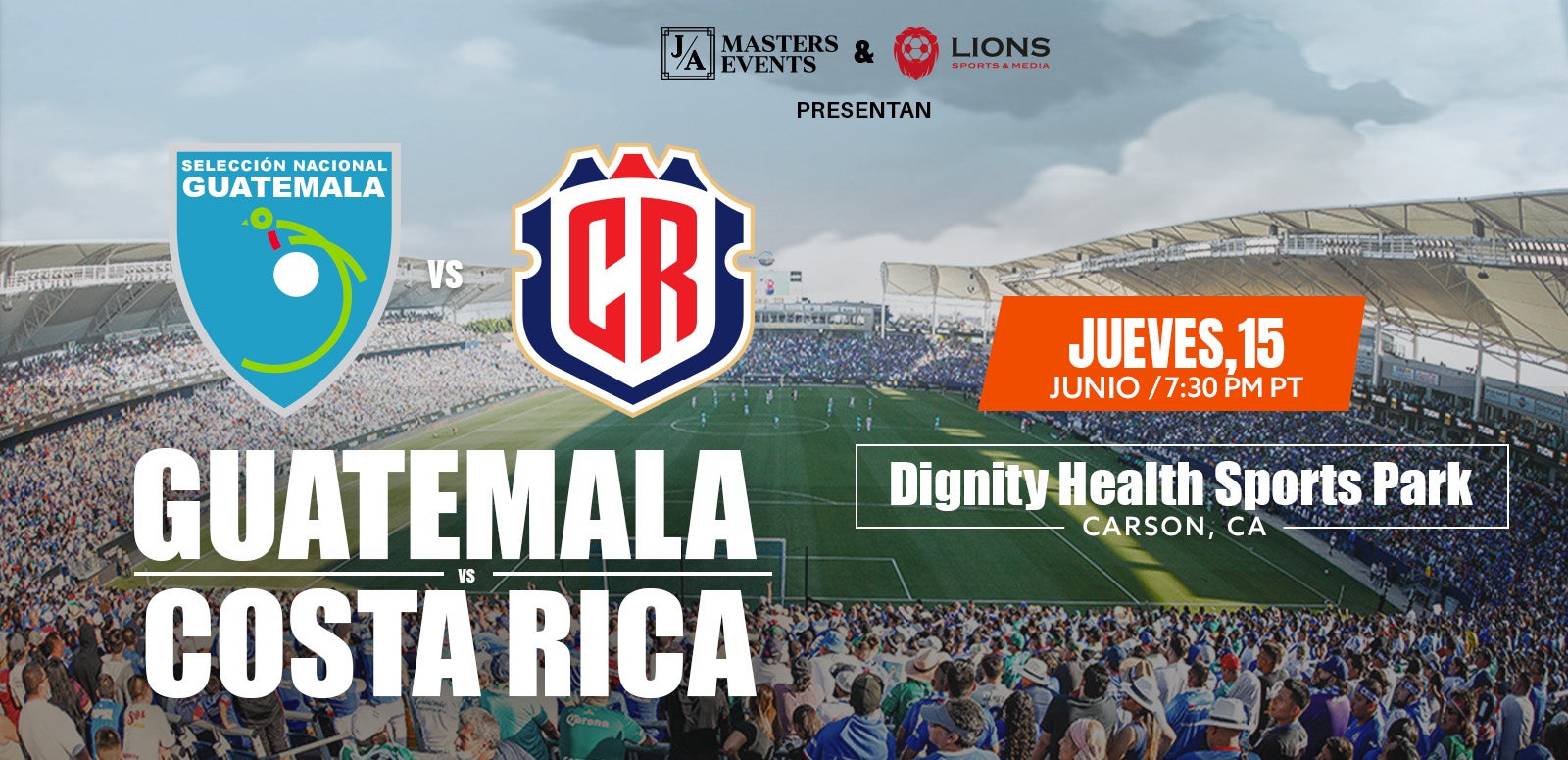 Guatemala vs. Costa Rica
Guatemala vs. Costa Rica
The International Friendly match between the National Teams of Guatemala and Costa Rica is a duel between two teams with a long history in Central American soccer. The event organized by JA Masters Events aims to unite both communities in a family environment that serves to celebrate the brotherhood between both countries through soccer.
El partido internacional amistoso entre las selecciones nacionales de Guatemala y Costa Rica comprende un duelo entre dos selecciones con amplio historial en el fútbol centroamericano. El evento organizado por JA Masters Events pretende unir a ambas comunidades en un ambiente familiar que sirva para celebrar la hermandad entre ambos países por medio del fútbol.
Parking starts at $30.