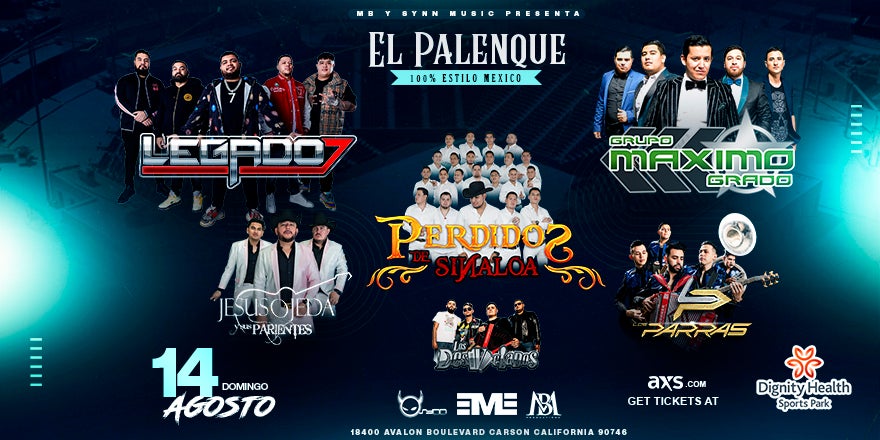 El Palenque - CANCELLED
El Palenque - CANCELLED
This event has been cancelled.
If you purchased your tickets via AXS online, by phone or at the Box Office with a credit/debit card, a refund will automatically be issued to the credit card you used to purchase within 30 business days. Otherwise, refunds are available at your original point of purchase.
Please stay tuned for the announcement of a future date and lineup.
______________________________________________________________
On Sunday, August 14, El Palenque – a 100% Mexican style concert featuring:
Legado 7 – Maximo Grado – Perdidos de Sinaloa – Los Parras – Jesús Ojeda – Los Desvelados
Domingo 14 de agosto llega al Palenque estilo Mexico en concierto una lluvia de artistas con:
Legado 7 – Maximo Grado – Perdidos de Sinaloa – Los Parras – Jesús Ojeda – Los Desvelados