Apr

11

, 2017
Los Angeles Chargers open preseason at StubHub Center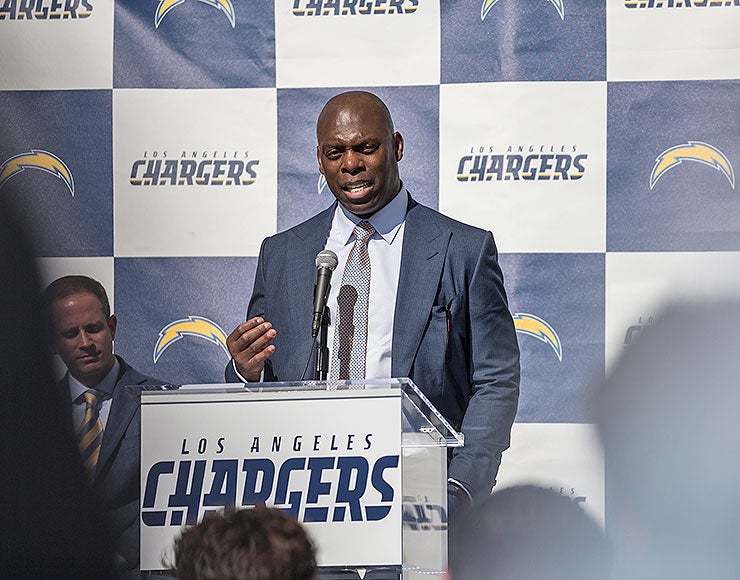 Los Angeles Chargers fans will get their first glimpse of the 2017 Bolts when the team opens the preseason with back-to-back games at StubHub Center against the Seattle Seahawks and New Orleans Saints.
The Bolts preseason slate also features a real "Fight for LA" as the Chargers take on their crosstown rivals, the L.A. Rams, in a nationally-televised Week 3 matchup at the L.A. Coliseum. That game will take place on Saturday, Aug. 26 at 5 p.m. PT and will be televised by CBS.
"I can't wait to get started," said Chargers Head Coach Anthony Lynn. "It will be great to take the field for the first time in front of our fans at StubHub Center. We've got two very good teams coming to our stadium; plus our fans will get to see us play in person for the third week in a row when we take on the Rams at their place. It's really the perfect schedule for both our players and our fans."
"It's an exciting preseason for us," said Chargers quarterback Philip Rivers. "We start right off the bat at home with Seattle and then New Orleans. Those two games will give us a feel for our new home. We can learn the routine and what the atmosphere will be like at StubHub Center. Then we go face the Rams on national TV, which will be fun, and finish with the 49ers once again. Getting the preseason schedule paints the picture for what the year will be like. We see how our season is going to start off, so it makes the new year more real."
Week 1 at StubHub Center the Chargers will host the defending NFC West champion Seahawks, who went 10-5-1 a year ago before defeating Detroit in the NFC playoffs. The Seahawks are one of the NFL's top teams. Led by Head Coach Pete Carroll and quarterback Russell Wilson, Seattle has won the NFC West three of the last four years, been to the playoffs five straight seasons and captured Super Bowl XLVIII with a victory over Denver following the 2013 season.
The Saints will be at StubHub Center in Preseason Week 2. They finished 7-9 in 2016 and are led by former Chargers quarterback Drew Brees.
The Chargers will conclude the preseason with a road game against the San Francisco 49ers in Week 4.
Dates and kickoff times for games against the Seahawks, Saints and 49ers are TBD.
Currently all Los Angeles Chargers season tickets for 2017 at StubHub Center are sold out, but fans can register online at http://www.fightforla.com/ to join the wait list for season tickets.