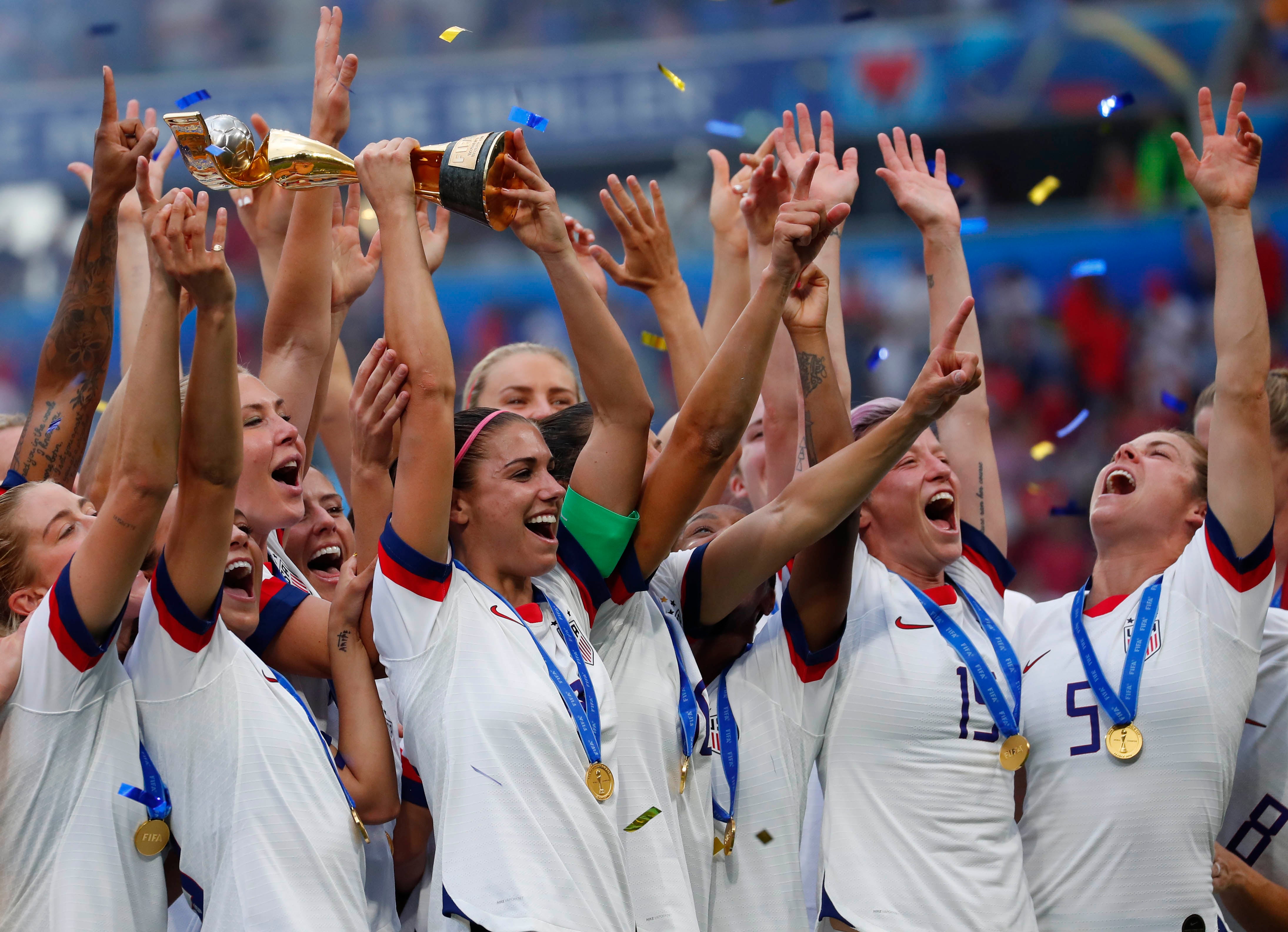 Nov

7

, 2019
Dignity Health Sports Park to host 2020 Concacaf Women's Olympic Qualifying Semifinals and Final
Dignity Health Sports Park will be the venue for the 2020 Concacaf Women's Olympic Qualifying Semifinals and Final set to take place on Feb. 7 and Feb. 9, Concacaf announced today.
The U.S. Women's National Team will begin its quest to qualify for the 2020 Olympics when they take on Haiti on Tuesday, Jan. 28, and then face Panama on Friday, Jan. 31 before finishing Group A play against Costa Rica on Monday, Feb. 3.
The USA learned its path to Tokyo earlier today at the Final Draw for the 2020 Concacaf Women's Olympic Qualifying Championship was held in Miami.
Ticket information, kickoff times and TV information will be released at a later date.
The all-important semifinal matches will be on Friday, Feb. 7 at Dignity Health Sports Park, home of the LA Galaxy, with the winners qualifying for the 2020 Olympics in Japan. The championship game on Sunday, Feb. 9 will also be at Dignity Health Sports Park in Los Angeles, California.
The two venues for group play will be BBVA Stadium, home to the Houston Dash of the NWSL and Houston Dynamo of MLS, and H-E-B Park in Edinburg, Texas, home to the Rio Grande Valley FC Toros of the USL Championship. Houston hosted knockout-round games for the 2016 Concacaf Women's Olympic Qualifying tournament, while Edinburg staged Group B matches during 2018 Concacaf Women's World Cup Qualifying.
The round-robin stage of the tournament will be conducted with three doubleheaders in each group. Group A will have doubleheaders at BBVA Stadium on Jan. 28, Jan. 31 and Feb. 3, while Group B - which features Canada, Mexico, Jamaica and first-time qualifier St. Kitts and Nevis - will play doubleheaders at H-E-B Park on Jan. 29, Feb. 1 and Feb. 4. Canada and Jamaica both participated in the 2019 FIFA Women's World Cup in France.
As the top-ranked team in the current FIFA Rankings, the USA was seeded atop Group A, and Canada, which is the second highest ranked team in Concacaf, was seeded atop Group B. The remaining six teams were drawn into their groups from three pots, with Pot 2 containing Mexico and Costa Rica, Pot 3 containing Jamaica and Panama and Pot 4 containing Haiti and St. Kitts & Nevis.
2020 CONCACAF WOMEN'S OLYMPIC QUALIFYING – JAN. 28 TO FEB. 9
Houston, Texas (BBVA Stadium) - Group A
Edinburg, Texas (H-E-B Park) - Group B
Los Angeles, Calif. (Dignity Health Sports Park) – Semifinals & Final
FIRST ROUND
Group A: USA, Costa Rica, Panama, Haiti
Group B: Canada, Mexico, Jamaica, St. Kitts & Nevis
Tuesday, Jan. 28 (Houston)
Costa Rica vs. Panama
USA vs. Haiti
Wednesday, Jan. 29 (Edinburg)
Mexico vs. Jamaica
Canada vs. St. Kitts & Nevis
Friday, Jan. 31 (Houston)
Haiti vs. Costa Rica
USA vs. Panama
Saturday, Feb. 1 (Edinburg)
St. Kitts & Nevis vs. Mexico
Jamaica vs. Canada
Monday, Feb. 3 (Houston)
Panama vs. Haiti
USA vs. Costa Rica
Tuesday, Feb. 4 (Edinburg)
Jamaica vs. St. Kitts & Nevis
Canada vs. Mexico
SEMIFINALS
Friday, Feb. 7 – Dignity Health Sports Park
Group B winner vs. Group A runner-up
Group A winner vs. Group B runner-up
FINAL
Sunday, Feb. 9 – Dignity Health Sports Park
Semifinal winners