Apr

17

, 2013
BOXING'S SUMMER SEASON KICKS OFF ON JUNE 8 AT THE HOME DEPOT CENTER IN CARSON, CALIF.
LIVE ON SHOWTIME®
MARCOS MAIDANA VS. JOSESITO LOPEZ
ALFREDO ANGULO VS. ERISLANDY LARA
SAKIO BIKA VS. MARCO ANTONIO PERIBAN
Tickets start at $25 - Buy Now
LOS ANGELES, April 17 - The Home Depot Center in Carson, Calif. will be the site of one of the most intriguing clashes of boxing's summer season, as Argentinean knockout artist Marcos Maidana faces off against Southern California favorite Josesito Lopez in a 12 round fight for Maidana's WBA Intercontinental Welterweight Championship in the main event of a SHOWTIME CHAMPIONSHIP BOXING tripleheader set for Saturday, June 8.
The tripleheader will also feature a 12-round junior middleweight showdown between all-action warrior Alfredo "El Perro" Angulo and number one rated WBC super welterweight contender Erislandy Lara and a clash for the vacant WBC Super Middleweight World Championship between number one rated WBC super middleweight contender Sakio "The Scorpion" Bika and Mexico's Marco Antonio Periban, the number four rated WBC super middleweight contender.
"If you're a fan of action fights, there is no better card to see than this one on June 8th," said President of Golden Boy Promotions, Oscar De La Hoya. "All three high-stakes bouts have the potential to be the main event and the winners who walk out of the Home Depot Center with their hands raised will know they've been in a fight."

"Like all of our recent fights, the fight between Marcos Maidana and Josesito Lopez is a matchup in which there is no clear-cut favorite,'' said Stephen Espinoza, Executive General Manager and General Manager, SHOWTIME Sports. "You can make a legitimate argument for either fighter. Maidana is one of the most exciting fighters in any division, and he's facing an opponent, Josesito Lopez, who scored the biggest upset of 2012 and is now back in his most natural weight class.
"Top to bottom, this card is filled with fan-friendly, all-action fights. There is no question that Maidana vs. Lopez will be one of the most entertaining, hard-fought matchups of the year, and the Angulo-Lara and Bika-Periban are sure to be hotly contested and action-packed as well.''
"Outdoor boxing cards at The Home Depot Center's intimate 8,000-seat outdoor stadium continue to be annual highlights on the southern California sports calendar," said Katie Pandolfo, General Manager of The Home Depot Center. "With Golden Boy Promotions lining up this championship card, our fans are truly in for another great night of boxing."
"Josesito Lopez is a tough challenge, but I'm ready for everything he will bring to the ring on June 8th," Maidana said. "Beating him is the next step to getting a world title shot and I know I'll get the victory."
"I fight my best at home, and with the fans in my corner on June 8th, Maidana doesn't have a chance," said Lopez. "He's going to push me hard from start to finish, but that's when I truly shine. I promise this will be a great fight for the fans."
"Lara is one of Cuba's greatest talents, but I'll have the California fans on my side and I'm determined to do whatever it takes to win," said Angulo. "This is the most important fight of my career and I will perform like it when the bell rings."

"Angulo hits hard and is a tough fighter making this a classic boxer vs. puncher match up," said Lara. "I'm really excited for this fight. Come June 8th, I'm going to put on a boxing display and finally get the 'W' over a top fighter that has been taken from me in my past fights."
"I'm thankful to Golden Boy Promotions and the WBC for giving me this opportunity and I will make the most of it," said Bika. "Ever since I turned pro, my only goal was to win a world championship and on June 8th, Marco Antonio Periban won't be able to stop me from getting that belt."
"I've trained hard, I've made many sacrifices and I feel that my time is now to become Mexico's next world champion," said Periban. "Sakio Bika will be my toughest challenge, but I have the skills, determination and heart to beat him. I'll beat him and become the first Mexican super middleweight world champion and make history for all of Mexico."
Maidana vs. Lopez, a 12-round fight for Maidana's WBA Intercontinental Championship, is promoted by Golden Boy Promotions and sponsored by Corona. The tripleheader will take place on Saturday, June 8 at The Home Depot Center in Carson, Calif. and will be televised live on SHOWTIME Championship Boxing beginning at 10:00 p.m. ET/PT (delayed on the West Coast). The event can be heard in Spanish using secondary audio programming (SAP). Maidana vs. Lopez is presented in association with Goossen Tutor Promotions and Thompson Boxing Promotions. Also featured will be a 12-round junior middleweight showdown between all-action warrior Alfredo "El Perro" Angulo and number one rated WBC super welterweight contender Erislandy Lara and a 12-round fight for the vacant WBC Super Middleweight World Championship between number one rated WBC super middleweight contender Sakio Bika and number four rated WBC super middleweight contender Marco Antonio Periban. Preliminary fights will air on SHOWTIME Extreme at 8:00 p.m. ET/PT (delayed on the West Coast).
Tickets priced at $150, $75, $50 and $25, plus applicable taxes, fees and services charges can be purchased here, at AXS.com or by phone at 1-888-9-AXS-TIX (1-888-929-7849), as well as The Home Depot Center Box Office (open Monday through Friday, 10:00 a.m. to 6:00 p.m. PT). VIP Suites are available for purchase by calling 1-877-604-8777. For more information on group discounts or VIP packages, please call 1-877-234-8425.
2012 was a busy year for former WBA Super Lightweight World Champion Marcos "El Chino" Maidana (33-3, 30 KO's) as he began his quest for another world title, this one seven pounds north in the welterweight division. After a rough outing in his 147-pound debut against current IBF Welterweight World Champion Devon Alexander in February, the Argentinean knockout artist bounced back with an exciting, Fight of the Year candidate eighth round technical knockout win over rugged contender Jesus Soto Karass before finishing things off in December by defending his WBA Intercontinental Championship with a third round knockout over Angel Martinez in his native Buenos Aires. On June 8, the 29-year-old returns to fight in California for the first time since his breakthrough 2009 stoppage over former World Champion Victor Ortiz.
One of the toughest fighters in the fight game today, Riverside, California's Josesito Lopez (30-5, 18 KO's) has made a career out of beating the odds and he's not about to stop now. The winner of several regional titles since turning professional in 2003, Lopez stunned unbeaten rising star Mike Dallas Jr. in 2011, stopping the highly touted prospect in seven rounds. Two fights later, Lopez stepped in on short notice to face former World Champion Victor Ortiz in June of 2012 at STAPLES Center and scored a huge upset win, spoiling Ortiz' chance at a fight with Canelo Alvarez by halting him in nine rounds. The victory set up a bout between Lopez and Alvarez last September. Although he was giving up size and strength advantages to the WBC Super Welterweight World Champion, Lopez's gutsy effort in defeat earned him praise from both fans and media alike. On June 8, Lopez returns to 147 pounds to take on Maidana.
One of boxing's most popular warriors, Mexicali's Alfredo "El Perro" Angulo (22-2, 18 KO's) thrilled his avid followers in 2012, knocking out Raul Casarez and decisioning Jorge Silva in his first bouts after a year out of the ring due to immigration issues. Now back in the ring and eager to take on all comers, the 30-year-old knockout artist will face his toughest puzzle to date in Cuba's dynamic Erislandy Lara.
A product of the legendary Cuban amateur boxing program, Erislandy Lara (17-1-2, 11 KO's) garnered a host of amateur titles and accolades before defecting and beginning his quest for gold as a professional. Now living in Miami, Florida, the 29-year-old Lara rebounded from a highly controversial decision loss to former World Champion Paul Williams in 2011 to knock out Ronald Hearns and outpoint Freddy Hernandez, only to battle to a disputed draw with Vanes Martirosyan last November. On June 8, Lara vows to keep the judges out of matters against Angulo.
A respected veteran who has earned his stellar reputation with a hard-nosed attitude and exciting fights, 2000 Cameroon Olympian Sakio Bika (31-5-2, 21 KO's) believes that after tough world championship bouts with Markus Beyer, Joe Calzaghe and Andre Ward, his fourth shot at the belt on June 8 will be the one he capitalizes on. The winner of three straight, stopping Alfredo Contreras and Dyah Davis and scoring a punishing decision win over Nikola Sjekloca, the 33-year-old "Scorpion" is ready to sting Periban and capture his first world championship.
Mexico City's Marco Antonio Periban (20-0, 13 KO's) has impressed fight game insiders and boxing fans ever since his pro debut in 2008 and less than five years later, he's on the verge of becoming a world champion and adding to his country's championship heritage. The 28-year-old Periban went 4-0 in 2012 and got 2013 off to a sizzling start on March 16 with a second round knockout over Colombia's Samuel Miller to win the NABF Super Middleweight Championship. Now he will look to add the WBC belt to his collection on June 8.
For more information, visit www.goldenboypromotions.com, www.sports.sho.com and www.homedepotcenter.com, follow on Twitter at www.twitter.com/GoldenBoyBoxing, www.twitter.com/shosports, www.twitter.com/HomeDepotCenter, www.twitter.com/ChinoMaidana, www.twitter.com/JosesitoLopez, www.twitter.com/ElPerro82 and www.twitter.com/LaraBoxing, follow the conversation using #MaidanaLopez or become a fan on Facebook at www.facebook.com/GoldenBoyBoxingError! Hyperlink reference not valid., www.facebook.com/SHOBoxing and www.facebook.com/HomeDepotCenter.
# # #
CONTACTS: Ramiro Gonzalez/Monica Sears, Golden Boy Promotions: (213) 489-5631
Kelly Swanson/Lisa Milner, Swanson Communications: (202) 783-5500
Michael Roth, AEG: (213) 742-7155
Chris DeBlasio, Showtime Networks Inc.: (212) 708-1633
Annie Van Tornhout, Showtime Networks Inc.: (212) 708-1663
Nicole Chayet, Showtime Networks Inc.: (212) 708-7319
John Beyrooty/Matt Donovan, BZA/SHOWTIME: (562) 233-7477/(818) 462-5613
Media Credentials: www.magnamedia.com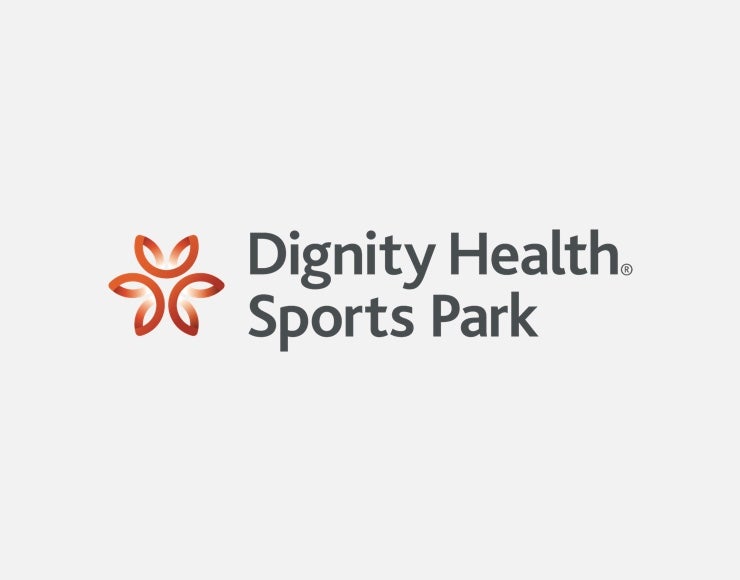 UNDERCARDS: ANGULO VS LARA / HOPKINS VS. CHARLO