May

18

, 2017
StubHub Center to serve as home of Los Angeles Chargers for 2019 NFL Season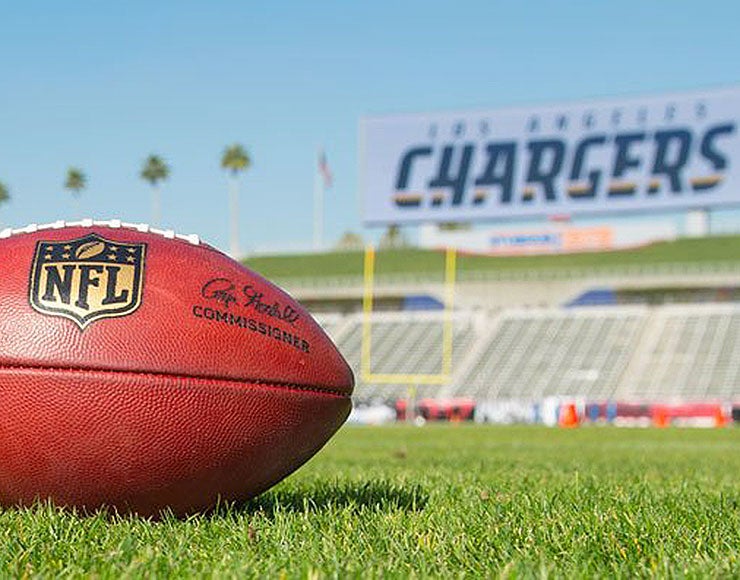 CARSON, Calif. (Thursday, May 18, 2017) – The Los Angeles Chargers will play the 2019 NFL season at StubHub Center, the team announced today. After developers for the new L.A. Stadium and Entertainment District pushed the stadium's opening date back to summer of 2020, the Chargers announced that they would play the 2019 NFL season at StubHub Center, in addition to the 2017 and 2018 seasons.
According to a statement released by the L.A. Stadium and Entertainment District on Thursday, record-setting rain in Southern California over the winter is the reason for the delay.
"We look forward to hosting the Chargers at StubHub Center through the 2019 NFL season," said StubHub Center General Manager Katie Pandolfo. "StubHub Center is a world-class facility and we have worked closely with the Chargers to create a unique, intimate and unparalleled experience by implementing various enhancements throughout the facility."
benefit our stadium and we will continue to implement numerous enhancements that will improve fan experience at both LA Galaxy and Los Angeles Chargers games."
In March, the Chargers announced that all currently available season tickets for the 2017 NFL season at StubHub Center have been sold.
"At StubHub Center we are creating an unparalleled environment for watching NFL football," said LA Chargers President of Business Operations A.G. Spanos. "Considering that no other venue in the league brings you closer to the action, we think Chargers fans will enjoy our three years in Carson."
Since the announcement of StubHub Center as the temporary home of the Los Angeles Chargers in January, the LA Galaxy, AEG and the Chargers have announced numerous investments to improve facilities and the fan experience at StubHub Center in advance of the 2017 MLS and NFL seasons.
With investment that has now exceeded $35 million since 2013, improvements to StubHub Center are set to include a new 20-foot by 52-foot, 1,040 square foot LED video board will be built on the south side of the stadium to complement the north side's GalaxyTV, a 5,100 square foot LED screen which is the largest in MLS and rivals most NFL stadium video boards. There will also be upgraded club seating in sections 110-112, located at midfield, and additional upgrades to the suites throughout StubHub Center. In the upper sideline sections at StubHub Center, new tip-up seats will be installed to replace the bleacher row seating. State-of-the-art LED ribbon boards will also be installed throughout the stadium.