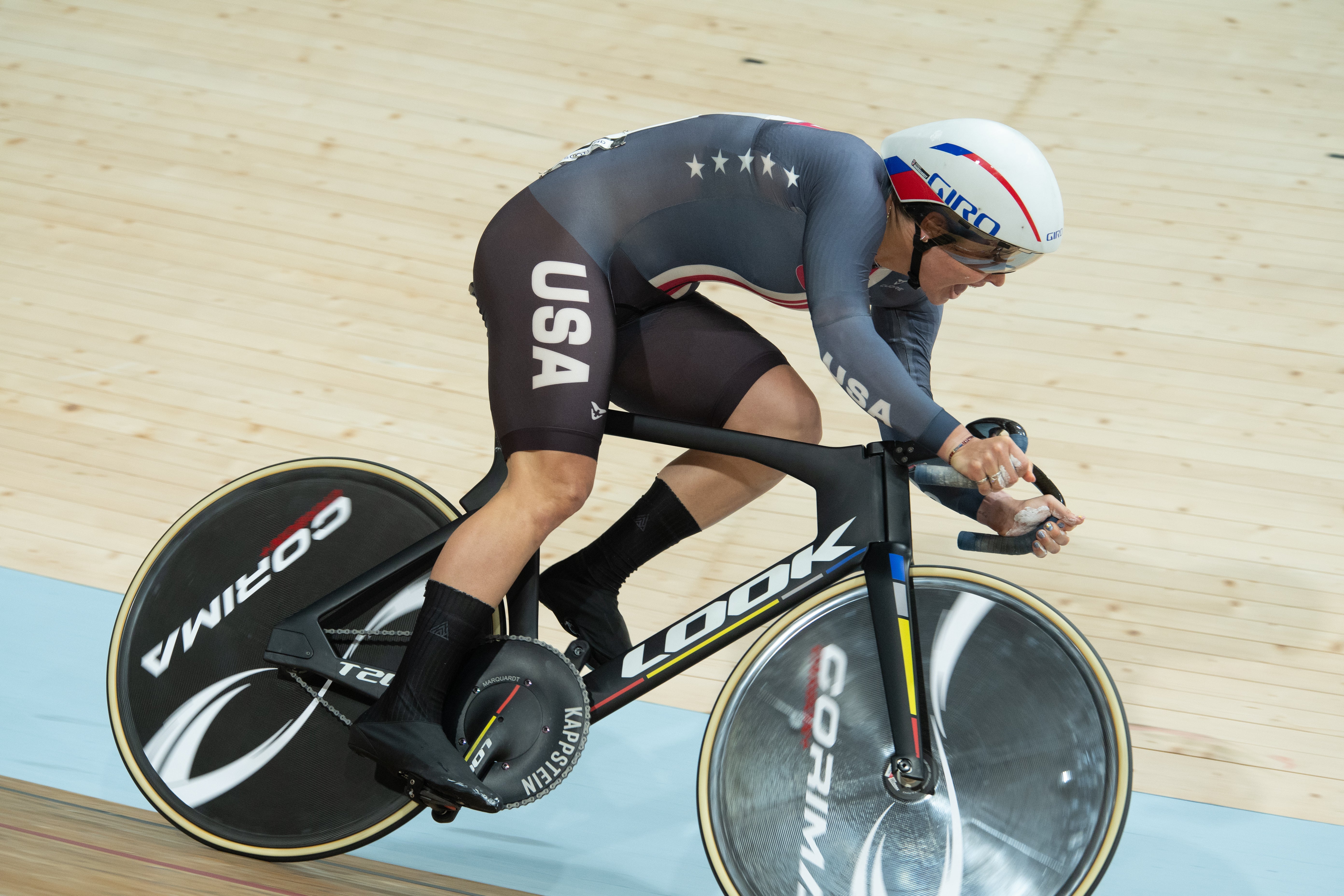 Sep

26

, 2023
VELO Sports Center to host the 2024 Pan American Track Cycling Championships
LOS ANGELES (Tuesday, September 26, 2023) – USA Cycling and Dignity Health Sports Park today announced that the VELO Sports Center at Dignity Health Sports Park will host the 2024 Pan American Track Cycling Championships from April 4-7, 2024.
The participating countries include Argentina, Brazil, Chile, Colombia, Costa Rica, Cuba, Ecuador, El Salvador, Guatemala, Haiti, Jamaica, Mexico, Nicaragua, Panama, Paraguay, Peru, Trinidad and Tobago, United States, Uruguay, Venezuela. Bahamas, Canada, Dominican Republic, Netherlands Antilles and Puerto Rico.
The Pan American Track Cycling Championships are the continental cycling championships for track cycling held annually for member nations of the Pan American Cycling Confederation. Riders competing in the Pan American Track Cycling Championships are selected by their national governing body in the final opportunity for the participating countries to gain valuable Olympic points for their countries ahead of the Paris 2024 Summer Olympics in Paris, France.
The VELO Sports Center is located on the 125-acre Dignity Health Sports Park complex in the city of Carson, Calif. The VELO Sports Center is a 100,000 square foot, $15 million specially designed 250- meter indoor wood bicycle racing track. The VELO Sports Center is also a part of Dignity Health Sports Park's partnership with the USOPC as an Official U.S. Olympic Training Site and is a home track to USA Cycling's national track cycling program. The VELO Sports Center hosts training and international competitions for the world's elite cyclists, as well as classes open to the public.
As America's largest and only indoor velodrome, VELO Sports Center is committed to the growth of the sport of cycling. Youth, beginner, intermediate, and advanced training programs are available to those curious about cycling or for any aspiring Olympic and World Championship athletes.
Ticket on-sale information will be announced at a later date. To learn more about the 2024 Pan American Track Cycling Championships please visit https://www.copaci.org.
About USA Cycling
USA Cycling is the national governing body for the sport of cycling and oversees the disciplines of road, track, mountain bike, cyclocross, and BMX. USA Cycling's mission is to grow participation and engagement with the sport of bicycle racing and achieve sustained international success across all cycling disciplines. USA Cycling supports cyclists of all levels and abilities, from those just beginning in the sport to international caliber athletes. The organization identifies, develops, and selects cyclists to represent the United States in international competition through the support of youth and interscholastic programs, amateur and grassroots bike racing events, athlete development programs, and operational support for cycling clubs, racing teams, and event organizers. USA Cycling has a membership of 80,000, sanctions over 2,500 events annually, and is a member of the Union Cycliste Internationale (UCI) and United States Olympic & Paralympic Committee (USOPC). For additional information, please visit www.usacycling.org.
About Dignity Health Sports Park
Dignity Health Sports Park is southern California's home of world-class competition and training facilities for amateur, Olympic, collegiate and professional athletes. Managed by AEG, the $150 million, privately financed facility was developed by AEG on a 125-acre site on the campus of California State University, Dominguez Hills (CSUDH) in Carson, California. Dignity Health Sports Park features an 8,000-seat tennis stadium, a 25,174-seat stadium for soccer, football and other athletic competitions and outdoor concerts; a 2,000-seat facility for track & field and a 2,450-seat indoor Velodrome – the VELO Sports Center – for track cycling. Dignity Health Sports Park is home to Major League Soccer's LA Galaxy, the five-time MLS Cup Champions. Dignity Health Sports Park is also home of the United States Tennis Association's (USTA) High Performance Training Center and the national team training headquarters for the U.S. Soccer Federation (USSF). Additionally, Dignity Health Sports Park is home to Galaxy Park, a newly imagined complex on the campus of the facility that features five 5v5 soccer fields, three futsal courts, eight Pickleball courts, four Padel courts, and is home to a number of other recreational activities. For additional information, please visit http://www.dignityhealthsportspark.com.