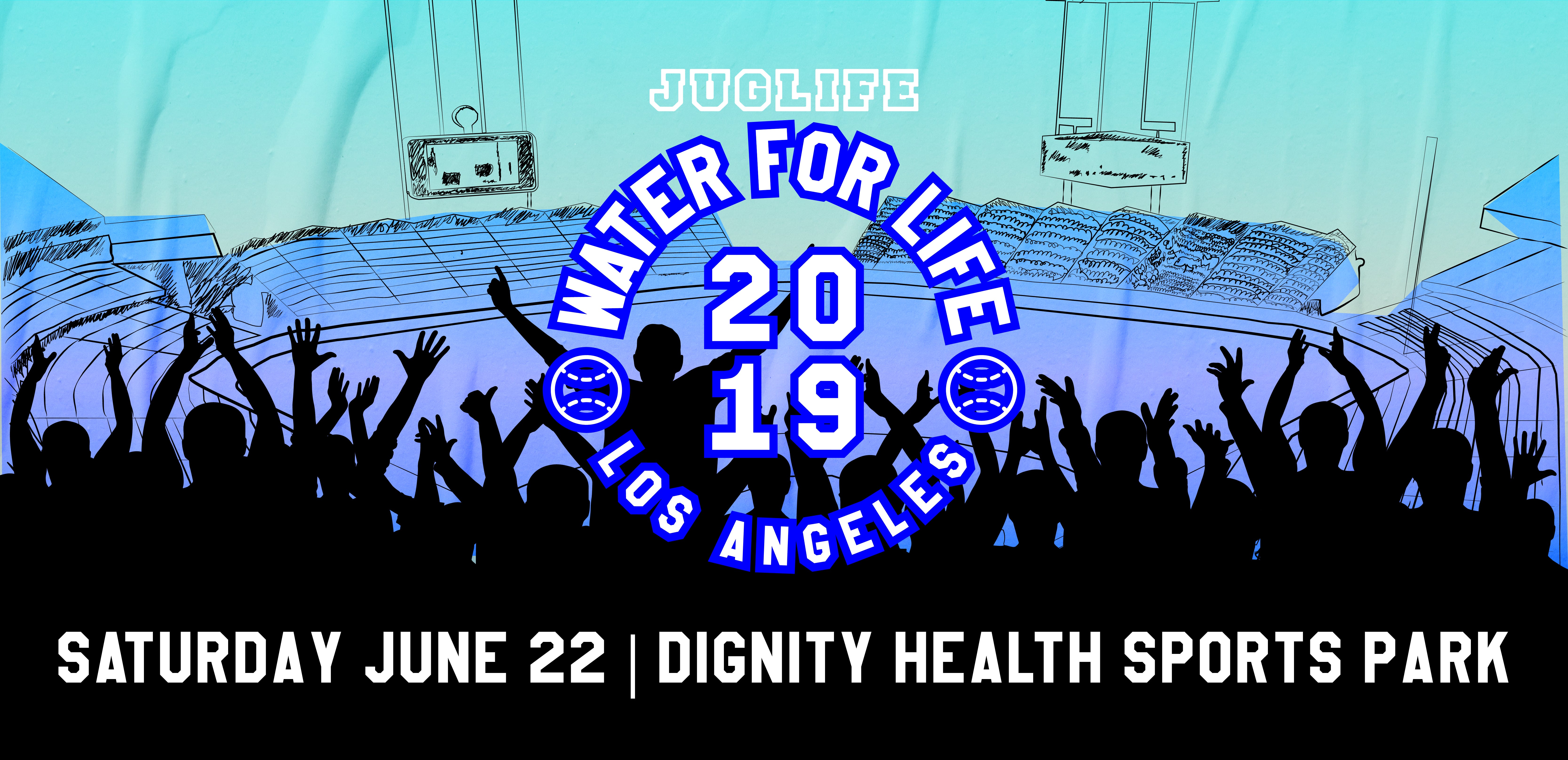 May

2

, 2019
Los Angeles Lakers Center JaVale McGee to Host Water for Life Charity Softball Game at Dignity Health Sports Park
The star-studded event will feature local and national celebrities, musical performers, TV & movie stars and athletes from all sports. Past attendees included: Kevin Durant, Miles Teller, Marshawn Lynch, Andre Iguodala, Blake Anderson, Amber Rose, Draymond Green, Matt Barnes, Sean Smith, TJ Ward, Ian Clark, Patrick McCaw, Ros Gold Onwude, David Amerson, Mistah Fab, Lorenzo Neal, Taiwan Jones and more!
Presale tickets will be available on May 1st. To unlock access to tickets during the 24-hour presale, use code WATERISLIFE. Ticket prices range from $25-$110 and can be purchased through Juglifewater.com. The public sale beings on May 2nd. The Juglife Foundation also has sponsorship opportunities available for fans to get more involved, including the chance to play on one of the teams. For more information please email [email protected].
Water is a central ingredient to all successful life on the planet. It is an essential building block of the body, and it is the primary fuel for an active lifestyle. Juglife brings awareness to the human need for water around the world and the lifestyle that clean drinking water can provide. From gathering water at a well in Africa to running the court in LA, water is what unites us all in health. We emphasize the need to appreciate, conserve, and promote water as key to a successful life.
For more information please visit http://www.juglifewater.com/.
ABOUT THE #JUGLIFE FOUNDATION
The JUGLIFE Foundation was Co-Founded by NBA player JaVale McGee, and Kez Reed. Our mission is to help everyone understand how critical water is to life and a active lifestyle. There is a water crisis happening around the world with over 780 million people lacking access to clean and safe water, resulting in millions of water-related illnesses and deaths. There is a health crisis happening in the United States with America's obesity rates reaching record levels. The Juglife Foundation addresses both crises by providing clean, safe drinking water in underdeveloped areas of the world, and promoting water as the best choice for an active healthy lifestyle.
ABOUT DIGNITY HEALTH SPORTS PARK
Dignity Health Sports Park is southern California's home of world-class competition and training facilities for amateur, Olympic, collegiate and professional athletes. Managed by AEG Facilities, the $150 million, privately financed facility was developed by AEG on a 125-acre site on the campus of California State University, Dominguez Hills (CSUDH) in Carson, California. Dignity Health Sports Park features an 8,000-seat tennis stadium, a 27,167-seat stadium for soccer, football and other athletic competitions and outdoor concerts; a 2,000-seat facility for track & field and a 2,450-seat indoor Velodrome – the VELO Sports Center – for track cycling. Dignity Health Sports Park is home to Major League Soccer's LA Galaxy, the five-time MLS Cup Champions. Dignity Health Sports Park is also home of the Los Angeles Chargers, United States Tennis Association's (USTA) High Performance Training Center, the national team training headquarters for the U.S. Soccer Federation (USSF) and EXOS, an international training center for elite and professional athletes. For additional information, please visit http://www.dignityhealthsportspark.com.