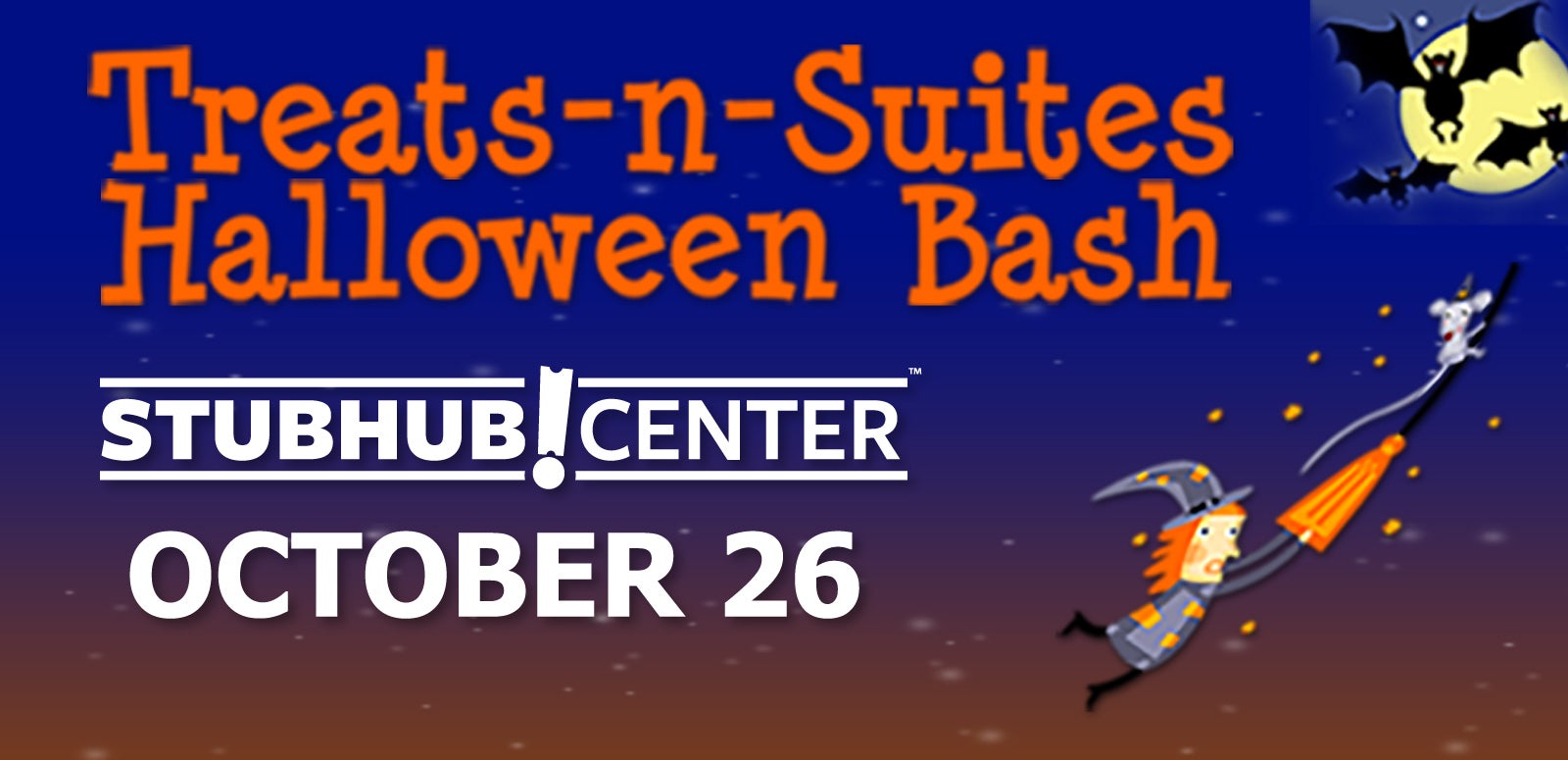 Treats-n-Suites Halloween Bash
Treats-n-Suites Halloween Bash
Activities
Trick-or-Treating
Arts & Crafts
LA Galaxy Players
LA Kings
LA Chargers
LA Sparks
Costume Parade & Contest
Hay Ride
& much more!
Open to Children from 2-11 years old
*older siblings/friends are welcome, but they will be required to pay the admission fee
Admission fee is $5.00 per child
Parents and guardians are free
The first 1,500 kids to register will participate in the
Treats-n-Suites Bash
Every Child must be registered!
Admission fee to be paid at the StubHub Center Box Office on October 26! No pre-sale!
Don't forget your costume or bag! Bring your camera for pictures!